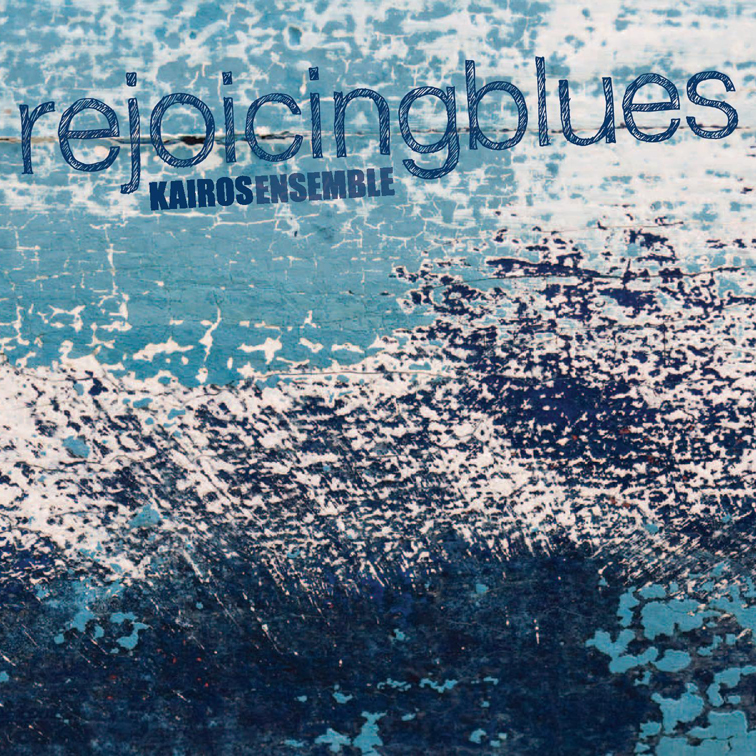 This brand new instrumental album, featuring the core quartet, reflects a desire to document tunes we have often played live but until now had not recorded. It is over 70 minutes long, was recorded in 3 days in October 2012 at Snap Studios, London, and features 13 exciting and engaging orginal compositions from the band, closing with a breathtaking rendition of the folk song, The Water is Wide.
"One of the most delightful albums of 2013" Jazz Journal
"Whatever the inspirations may have been, the results are a delight. A collection of beautifully-played, inventive and vibrant tunes, Rejoicing Blues is itself an inspiration."
"...yet again these four longstanding friends who met as music students gel into a dedicated and committed ensemble..."
Julian Joseph, Jazz Line-Up, BBC Radio 3
"One thing that separates the new album, "Rejoicing Blues" from the Kairos Ensemble from many other contemporary ones is its tunefulness. Whether on African- influenced tracks like Wedding Song and African Skies or the atmospheric Laval or the quartet's lovely version of the old folk song, the Water is Wide that melody coupled with first rate technical ability is evident. This is a very impressive release and I have no hesitation in making it my UK instrumental album of 2013."
Alan Steadman, Award-winning Jazz Broadcaster and Promoter, WAVE102 Dundee
"...elegant, tasteful and timeless jazz"  The Musician
"Wholly instrumental and unadorned by guest artists, this album sees the foursome in their natural habitat and gives each member a chance to evidence their own virtuosity as well as showcasing their supreme collective harmony... a brilliant and unmissable release." 10/10 Lins Honeyman, CrossRhythms
"British Jazz at its best" Tony Soley, 107.8 Tone FM.
"This CD goes to the heart of modern jazz with its fresh rhythms, melodies and the improvisational skill of this foursome… a great new CD."
Steve Bewick, FCUM Radio
"An excellent new album..." Barry Witherden, Sounds like jazz, 10Radio, 105.3FM
"A fine album..." Elspeth Jackman, Radio Verulam 92.6FM
"Kairos Ensemble are in another league – the music soaks itself with fresh rhythms and melodies, glorious improvisations – where you will find the essence of musical freedom – and a dazzling splash of colour, a place of refuge painted with a smile."